Going bonkers in isolation? Play the social distancing mad lib! Your story will appear below.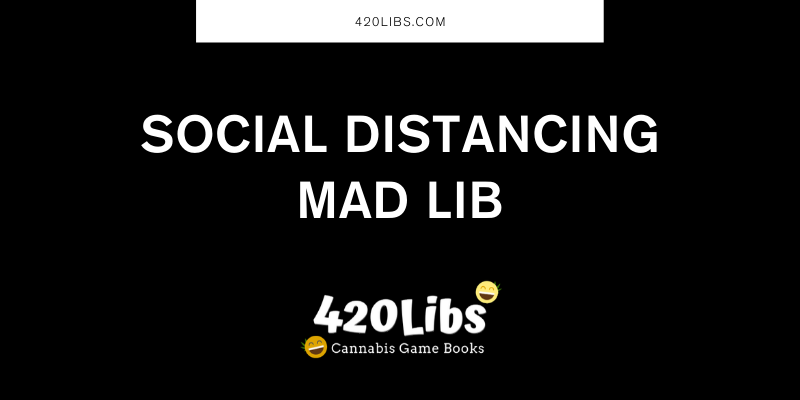 SOCIAL DISTANCING MAD LIB
– Inspired by Actual Events –
It's week of social distancing. It feels like a lifetime!
Normally I work as a traveling for . But since the government considers my job "non-essential," I'm staying home.
I cancelled business trips to two of my favorite places: and . Of course, the annual traveling convention in is cancelled too. Last year we and in the streets till dawn! Part of me is terrified that it will never happen again.
On the bright side, my home is looking fantastic. I've had time to clean the fridge, the floors, the , the upstairs , and even the little between the .
Although I'm not traveling, I'm still expanding my horizons. YouTube has been a wonderful resource. I learned how to speak in a few hours! I think I sound especially authentic when I say "." Also with YouTube I learned how to fix my broken . It was about time, and now I won't need to pay a pro.
Now I'm going to search online for . Hasta mañana!